PARTNERSHIPS
Grow Your Business as a Tovuti LMS Partner
We partner with the best clients, businesses and marketers in the world to help them educate, innovate and succeed!
Tony Robbins
GLOBAL ENTREPRENEUR, INVESTOR, NY TIMES #1 BEST SELLING AUTHOR, PHILANTHROPIST, AND THE WORLD'S #1 LIFE AND BUSINESS STRATEGIST
Tony Robbins is an entrepreneur, #1 NY Times bestselling author, philanthropist, and the nation's #1 life & business strategist. He has empowered more than 50 million people from 100 countries around the world through his audio programs, educational videos, and live seminars. For more than four and a half decades, millions of people have enjoyed the warmth, humor, and transformational power of Tony's business and personal development events.
Tony Robbins' coaching methods have been proven at the highest levels of success in every game imaginable. Tony works alongside business magnates like Danny Meyer of Shake Shack, Jenny Fleiss of Rent the Runway, Joe Gebbia of Airbnb and Salesforce.com founder Marc Benioff, coaching them to continually improve, innovate and grow. His work has touched the lives of top entertainers and athletes – from Aerosmith to Pitbull, from Serena Williams to the Golden State Warriors.
Four, Inc.
A CULTURE OF EXCELLENCE
Founded in 2006, Four Inc. is committed to driving value to its customers and partners through its culture of excellence, integrity, and fairness. The management team possesses over 50 years of information technology resale, financing, and contracts administration experience.
Four Inc.'s expertise of the federal IT contracting process and our carefully crafted ecosystem of manufacturers and partners has enabled us to expertly deliver the right technology solutions and services to our customers. Through our proven experience and dedication to our core values, we have earned our community's respect and trust.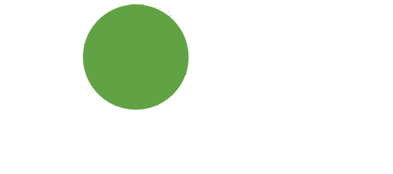 BambooHR
HR SOFTWARE WITH HEART
BambooHR is all-in-one HR software made for small and medium businesses and the people who work in them—like you. Our software makes it easy to collect, maintain, and analyze your people data, improve the way you hire talent, onboard new employees, manage compensation, and develop your company culture. It's designed to set you free to focus on what matters most—your people.
People are the key to workplace excellence. If you give HR knowledge and time to work with people, they can build the kind of culture, policies, and people practices that set entire organizations free to be better at what they do. And when you give employees the power to help themselves, they feel more valued and capable as contributors rather than simple assets. BambooHR is designed to do both. That's what makes us different.
Stripe
THE BACKBONE FOR INTERNET BUSINESS
For ambitious companies around the world, Stripe makes moving money as simple, borderless, and programmable as the rest of the internet. Our teams are based in dozens of offices around the world and we process hundreds of billions of dollars each year for startups to Fortune 500s.
Discover why Tovuti is the best training management system
Are you ready to empower your team with the skills they need in today's fast-moving marketplace? Unleash their potential with Tovuti LMS and turn online training management into a competitive advantage.